Ok I know no one cares but this is how I now love Twilight, it was all Robert Pattinson and
Kaleb Nation
really.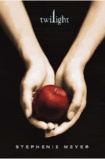 huhum
so first off I am a huge tom-boy and would probably never be caught dead reading a so called
love story
like Twilight. Yet my Twilight story started 5/18/08 at night, or morning I'm not really sure.
12:45 am
I was standing, awake, in my room thinking, thinking about Twilight and trying to figure out how this book and Edward Cullen could possibly cast a spell like this on me, someone who had only briefly heard about the book. I wanted to know what was inside this strange book. I had gotten the book for my older sister's birthday in March (who was not a big reader but she kind'a wanted to read this book anyway) and she still had not picked it up yet… and slowly I wanted to read it 1st because I found out Rob and Kristen were in the movie, and 2nd I found '
Twilight Guy
', through
Kaleb Nations first site
. When I saw the first teaser Trailer I snapped and knew I just HAD read this book. But back to that night/ morning. Standing there thinking about the book made me want to read it even more, and I also thought I heard Edward Cullen calling my name (don't ask me how I knew It was Ed lol), now this was too much I had to get my hands on that book… but how? My sister's room was next to the bathroom and the bathroom was next to my room, so I decided I would steel Twilight at twilight I guess… I found a very dull flash light creped up to her door which was cracked open a bit and I slid my hand through the crack and slowly pushed it open just wide enough for me to crawl through and I did, once inside I could hear my sister's heavy breathing and my heart started to thud (I hoped she would not hear it because her bed was right next to me). The book was in a basket with a couple other books so I slowly crawled over to the basket thinking only of Twilight and felt the spine of each book very carefully (because I was afraid that if I used the flashlight it would wake my sister). I found the book and quickly but quietly crawled out of the room. I ran to my room, heart thudding, shut my door, turned on my light and sat on my bed and read. I read the first chapter then looked at the clock 3:30am 'I must be crazy!' I thought I actually like this book!! And that, true story, is how I got hooked on Twilight!! It took me about a week to finish because my sister found out about me having the book and got mad and took it, so I had to barrow it from a friend. Then I HAD to read New Moon but I had to wait for someone to take me to a book store and that took two awful days. I read New Moon in 3 weeks. Then went and got Eclipse which took me 2 weeks to finish and then I got caught up in the Breaking Dawn stuff and had to go to camp. I got back from camp the day before Breaking Dawn came out and I begged my parents to take me to the release party but they wouldn't (they worked the camp so they we're tired and my sister was getting ready to go to collage so). 3 stinking weeks went by, and when we were about to leave on the road trip to drop off my sister in Taccoa Fall for collage she (my sister) gave me Breaking Dawn AND the Official Movie Twilight calendar! It took me 17 days to finish and I love every bit of it (Reneesme)!! And my sister
still
hasn't read Twilight yet.
wow that is long forgive me I'm a writer….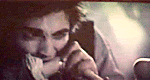 I loved the movie too